The great debate: whether to go trendy or classic! Sometimes it can be a tough choice… but not this year. Classic happens to be trendy! Let's take a look at the most popular fence styles in Metro Atlanta this year:
1. Aluminum Fencing in Classic Black
Classic is classic for a reason! Aluminum fences are a durable, long-lasting, and sturdy choice, giving the appearance of wrought iron without all of the hassle. An aluminum fence can be customized with additions like ornamental pieces, post caps, and rail styles to add a modest or ornate/high-end look. Although aluminum is a long-lasting metal, it's also lightweight. We've seen aluminum fences rise in popularity over the last several years, and with good reason. They are absolutely gorgeous!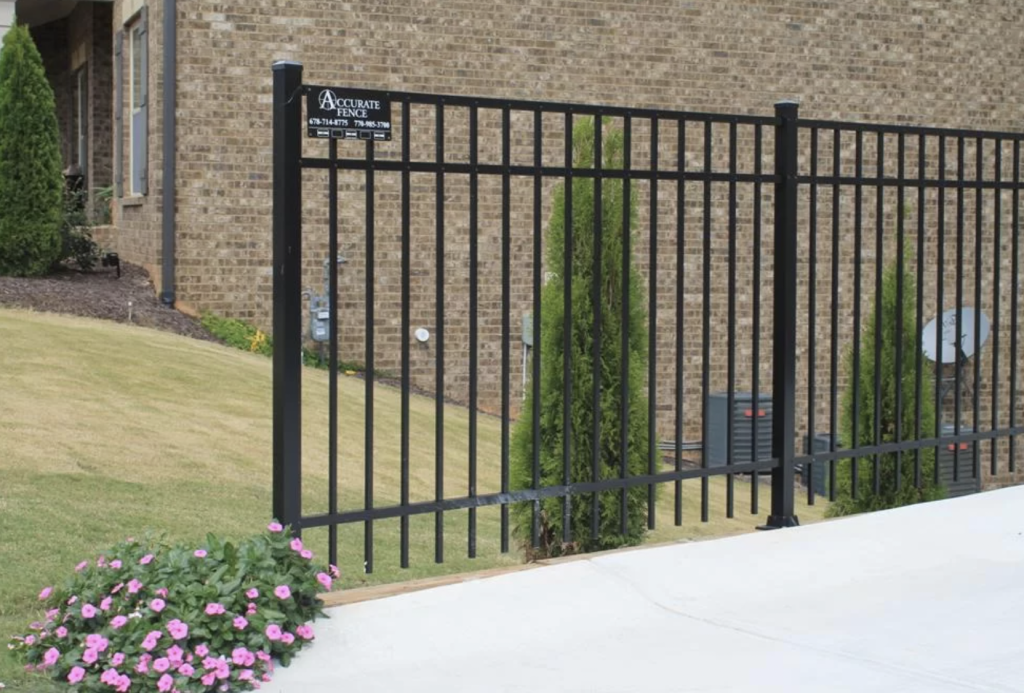 2. Top Cap Wooden Privacy Fence
There's nothing like a well-built wooden fence. Top cap privacy fences add that special ornamentation at the top and an extra horizontal board, securing your wooden slats even further! This is an extremely durable and great-looking option if you're in the market for a wooden fence. If you're looking for something classic, long-lasting, and environmentally friendly, a wooden fence is a great choice!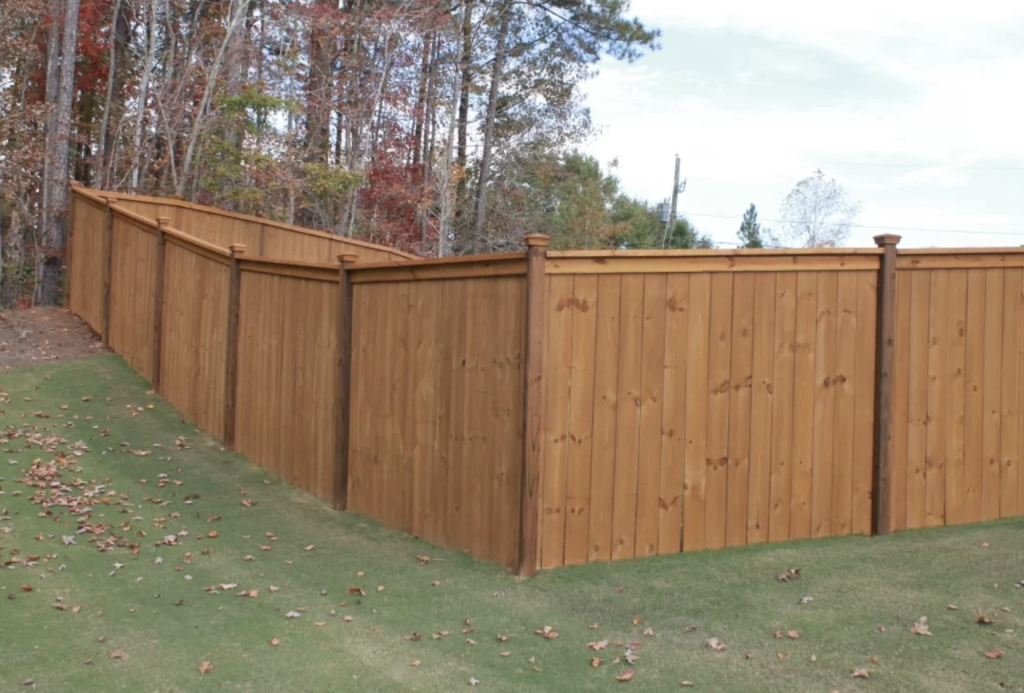 3. Ranch Rail
With a rise in gardening, homesteading, and homeschooling since COVID, it's no secret that many people want to get "back to the basics." Enter: ranch rail. Ranch rail fences are growing in popularity, especially in more residential and suburban areas! They provide a minimalist farmhouse look that blends well with modern and contemporary. They can make any yard feel more spacious and open. Residential ranch rail fences are commonly built with a welded wire between the wood slats and posts to provide extra security, keeping little ones in and other people out!
4. Horizontal Privacy Fence
Okay, this one may not be THE MOST popular style, but it's definitely trending with modern and mid century modern home builds! And we happen to love this switch-up style. Whether you have a more eclectic taste, or just don't want to look just like every other yard, a horizontal design is a great choice! It provides the same security as a traditional wooden fence, but with a modern twist!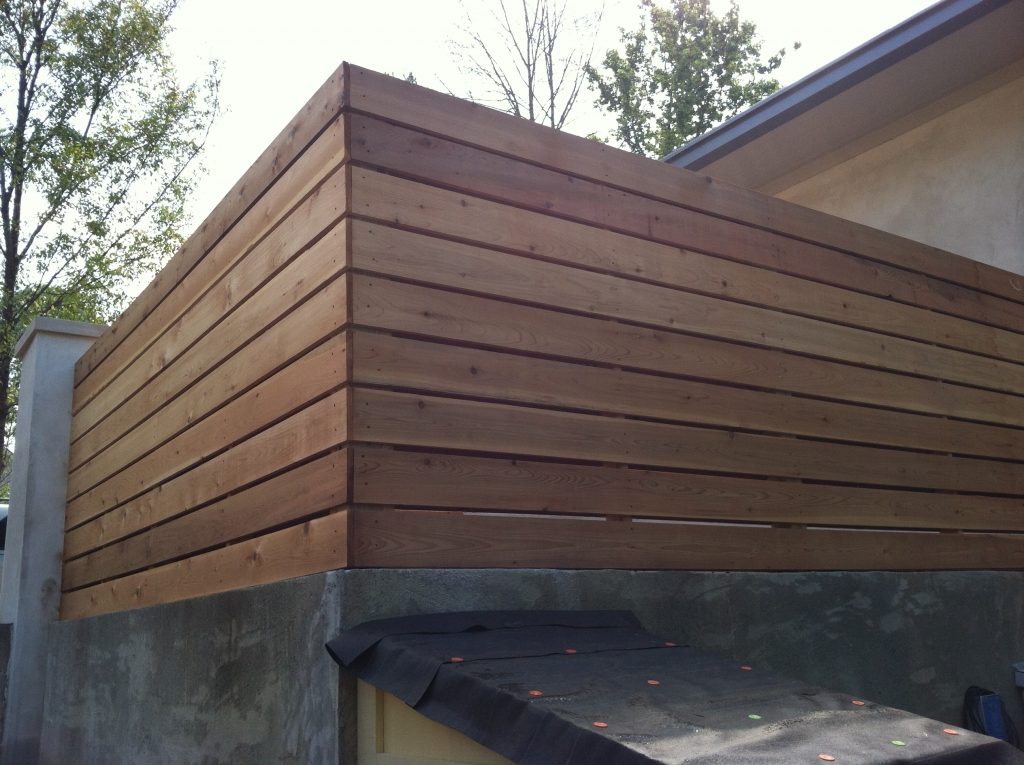 Final Thoughts
Picking the best fence for your home can feel like an overwhelming task, especially since there are so many style options out there. The good news is—we are here to help in the Metro Atlanta area and beyond! Call us at (770) 985-3700 or fill out the contact form on our website. We'd love to do the heavy lifting for you.